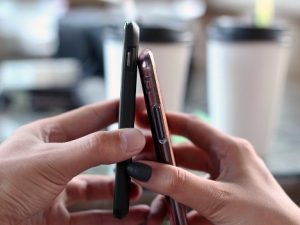 It is estimated that there are more than 31 million mobile phones which are in use in Australia. It is also obvious that the popularity of mobile phones increases at a steady rate as more and more people can afford to buy as many mobile phone devices as they can. There are even those who would admit that collecting mobile phones is their number one hobby.
When you're buying a new mobile phone, there is always the question on what you should do with the old unit. Throwing it away will just contribute to the overflow of landfill. Keeping it in your drawer will only invite dust. If you can't decide what to do with your old mobile phone device, consider recycling it and help save the environment.
Why should we recycle mobile phones?
Recycling mobile phones as compared to throwing them away or keeping them around the house is believed to be the sole conscientious and sensible way to deal with old mobile devices. There are many advantages brought by recycling a mobile phone.
1. Recycling a mobile phone helps prevent it from being disposed in a landfill. As a result, the amount of methane gas and carbon dioxide which comes from waste decomposition in landfill is also reduced when these elements enter our environment.
2. Recycling helps reduce the habitat damage and the waste that come with extracting raw materials such as plastics.
3. Recycling one million cell phones alone is enough to recover 35,274 pounds of copper, 33 pounds of palladium, 772 pounds of silver and 75 pounds of gold. Other components that can be recovered include platinum, zinc and tin.
4. Recycling a single mobile phone can save energy that is enough to provide power to a laptop for as long as 44 hours.
5. Recycling prevents the reformation of compounds that damage the environment which include furans and dioxins.
6. Recycling old and unused phones can help us save raw material by as much as 240,000 tonnes.
7. Recycling is also a good way to pass on the mobile device to family or friends or even donate it to charity so long as the device is still in good working condition. You can also opt to sell it to a company which has a recycling program that pays cash to anyone who would recycle his old mobile phone.
Mobile Phones Ewaste Removal in Melbourne
If you have an old mobile phone which you don't need anymore and you're considering about recycling it, our team at 1800Ewaste can help. We can collect your mobile phone and bring it to recycling facilities that have ISO 14001 compliant rating. This is to assure our customers that illegal disposal of ewaste is avoided since we only work hand in hand with accredited recycling operators.
To know more about our services and how you can help in saving the environment, just dial 1800 Ewaste (1800 392 783) and our professional team at the customer service will answer all your queries. If you prefer to do everything online, you can use our online form instead which should only take a minute or less of your time.