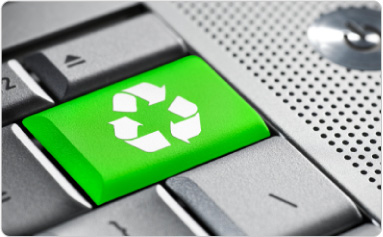 At 1800Ewaste, we preach a lot about how important it is to recycle your electronic waste correctly, but it's not the only threat facing Australia's landfills; recycling our household waste, including our green waste and building materials, are just as crucial. However, despite the fact that 90% of Australian's not recycle their household garbage through kerbside collections, it's more difficult to recycle larger items such as furniture, garden waste and renovation waste.
Local Australian rubbish removers to the rescue….
Our sister company, 1300Rubbish specialises in combating this very issue. As a hands-on rubbish removal company, they are experts in removing and recycling all sorts of waste – from soil and rubble, to mattresses and sofas.
Companies such as 1300Rubbish, give their customers the peace of mind that all rubbish and waste collected is recycled wherever possible, as well as taking out the hassle of transporting huge items of furniture to the tip.  
Hands on rubbish removal for your office and home.
Not only do 1300Rubbish help with household rubbish removal, they can also help with office strip outs and renovations. Our expert team of rubbish removal men have over 20 years of experience and keep customer satisfaction high on their list of priorities. From the moment you call their office you're dealing with professional, fully trained staff, who aim to make your rubbish removal as hassle free as possible.
Benefits of hands on rubbish removal
No hassle of a skip bin – no unsightly bin on your lawn or worrying about council permits. 1300Rubbish load up their vans with your rubbish and take it away to be recycled , they even sweep up afterwards.
Proud to be rubbish men – customer service is key to the success of 1300Rubbish, and their staff are always polite, well presented and friendly.
Peace of mind – not only do you not have to lift a finger whilst you rubbish is being collected, but all costs will be confirmed before any work is done, so you won't get stung with additional charges at the end.
Remove and recycle your rubbish- Call today…
So whether you're renovating your home, or just having a clear out of old wardrobes, 1300Rubbish can adapt their service to suit you. Call one of the team today on 1300 78 22 47, and have your rubbish removed and recycled.