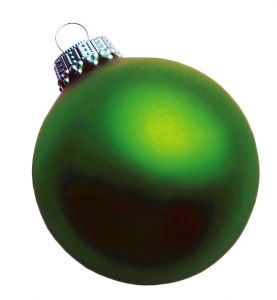 As Christmas draws to a close for another year and we prepare to celebrate the New Year, we often find that our drawers and shelves are bursting to the brim with a mixture of old, new and obsolete. And in a an era where technology is forever being updated and improved,  household ewaste stocks are fast becoming out of control. With the increase in iPad, iPad 2 and Kindle sales this Christmas, how many normal old laptops do you think will be taking pride of place at the back of your cupboards this year?
Reduce, Reuse, Recycle – Alternative ways for ewaste preservation
At 1800Ewaste, we campaign to make sure that all electronic waste, whether it's personal or business, is securely, safely and responsible disposed of. But we also suggest that you consider your options before getting rid of that trusted old piece of equipment – after all, one person's junk can be another's treasure.
Reduce your electronic waste collection
First things first, when you're updating your electronic waste, whether it's a computer, television or even a piece of kitchen equipment, consider whether you really, genuinely need the extra piece of kit. Not only will this help to cut down on the amount of obsolete electronic waste you own but, in such tough economic times, will force you to consider your spending. What's more, there are many vendors and retailers out there that offer upgrades to your existing equipment – extra disc space, additional screens – consider WHY you are buying that new computer, and ask whether your old one could do the same with a few additions.
Reuse working computers and kitchen appliances
Before casting your obsolete electronic waste out into the darkness depths of ewaste heaven, don't forget that what might be useless to you, might come in handy to someone else. Charity shops can be a bit funny about accepting electronic waste, due to health and safety risks, however this doesn't stop you offering your old computers, washing machines, fridges to your friends and family – as long as they are in a suitable condition. For those of you who have perfectly working appliances, you could always consider selling your old electronics on Ebay or Gumtree – it's easy and you can even end up making a bit of your cash back on it. Alternatively, if your old computer or camera has totally died, with no hope of recovery, it can also be sold (at a totally slashed price, obviously) on Ebay – all you have to do is specify that it's for parts only, and some keen computer genius will take it off your hands.
RECYCLE your electronic waste
If neither of the options above work, it might be time to consider your recycling options. When entering the term into Google, you'll find a myriad of companies offering to take away your ewaste for free. BEWARE. Electronic waste costs a lot of money to properly recycle, and those offering to collect and recycle for free are usually fake recyclers, who make money from exporting your ewaste (and any data) overseas  – which is illegal. Many councils offer monthly/quarterly kerbside electronic waste collections so, if money's tight, contact your local council to find out when your next collection is.
Alternatively, 1800Ewaste is here to offer you a secure, reliable and affordable electronic waste recycling alternative. We collect Ewaste nationwide 6 days a week. We use recycling facilities that are ISO140001 approved within Australia – we don't export, resell or reuse any of the electronic waste that we collect.
All you need to do is contact us on 1800 392 783, for an obligation free quote over the phone; or you can email us on mail@ewaste.com.au. Our friendly customer service team are working over the Christmas and New Year break to ensure that Australia's ewaste problem doesn't build up this festive season. We look forward to hearing from you.