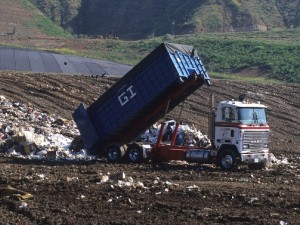 Most of the electronic waste in Australia ends up in landfills which poses a contamination threat to the soil and water. Often ewaste contains hazardous substances such as mercury and lead that can leach into the environment when left to rot in landfill.
Diverting ewaste from landfill is seen as a solution to prevent further damages to the ecosystem. Other reasons for the diversion include the need to reduce the amount of greenhouse emissions; the need to reduce the waste overflow burden in landfills; and the move to reuse non-renewable resources that are valuable and scarce.
Lead Contamination Sydney
Lead is one of the most common types of chemicals that can be found in electronic devices. On average, it is believed that around 2 kilograms of lead are found in computer monitors alone. In an EEE (electrical and electronic equipment, lead is primarily used in CRTs (cathode ray tubes) in monitors, fluorescent tubes, printed circuit board, cabling and tin-lead solders.
Almost every organ in the human body can be vulnerable to the harmful effects of lead. This includes the reproductive system, kidneys and the nervous system. The toxic effect of lead is mainly seen on the central nervous system. A high exposure to lead can lead to various effects such as severe kidney damage, severe damage to the brain and miscarriage among females who are pregnant. Furthermore, high levels of lead can affect male organs that are responsible for sperm production as well as the brain development among children.
Mercury Contamination Sydney
Mercury is usually found in fluorescent lamps which provide backlighting in LCDs. It can also be found in some mercury wetted switches, thermostats and alkaline batteries.
Mercury is a toxic heavy metal yet it is widely used in producing electrical and electronic applications. If a certain level of mercury is inhaled or ingested, it can cause liver and brain damages to humans. It has also been linked to the retardation of the development in fetuses. Other damages caused by mercury include chronic brain damage, renal and heart disease.
Ewaste Anti-Contamination Sydney
1800ewaste, the leading ewaste collection company in Australia, has a team of dedicated professionals who are committed to divert as much ewaste thrown in landfills. Reputed for their fast and reliable service, 1800ewaste collects and delivers your waste to accredited recycling centers and makes sure that 95 to 98 percent of the waste's total weight is recycled. They can even collect ewaste right outside your door so you can dispose your waste quickly and more conveniently.
Recycling to ISO Standards
1800ewaste has partnered with recycling centers which operate under the certification of ISO14001 standards. This way, you can be sure that your waste is being recycled according to the international regulation for the safe disposal of ewaste.
An ISO14001 certification allows a company to show its customers that they are promoting a shared environmental ethos. It also serves as proof that the company has a forward thinking approach and environmental awareness which serve as a fulfillment of their corporate social responsibility.
Call 1800ewaste for your waste disposal needs.
Simply dial 1800 392 783 and talk to our friendly customer service personnel. There's also the option of using our online form where you can enter your details for a quick online estimate.