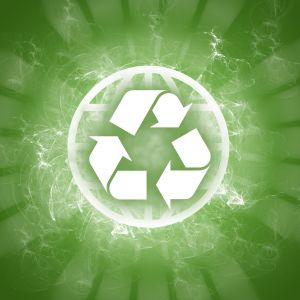 A government report has predicted that, without the introduction of an e-waste recycling program, the amount of electronic waste in Australian landfill will treble by 2020 and be close to 700 million items. As a country, Australia is lagging behind the rest of the world when it comes to government recycling initiatives, but how does our outlook on the environment compare to the rest of the world?
Greendex 2010 – Survey of Sustainable Consumption
Greendex is a study by National Geographic and Globescan to evaluate global consumer attitude and choices towards the environment. The survey used the opinions of 17,000 consumers in 17 countries worldwide and considered their choices when it came to housing, transport, food and products and how they understood their impact on the environment.
Australia ranked 11th overall in their Greendex score, which showed no improvement since the previous survey in 2008. According to the Greendex survey, climate change is the second most prominent issue on Australian consumer's minds after the economy and 49% of us disagree that there is little we can do as individuals to combat environmental issues and lessen our carbon footprint. Nevertheless, 98% of households in Australia own at least one computer – the highest percentage of all 17 countries and 98% have at least one computer; that's 5% above the worldwide average. When we consume such vast amounts of electronics, it seems surprising that we don't have any government legislation in place to recycle electronic waste.
Where does the responsibility for recycling lie – the consumer, the manufacturer or the government?
The way the law stands at the moment, the responsibility for disposing your electronic waste lies with the consumer. Due to the cost of recycling and lack of government funding, many consumers decide not to recycle their electronic waste, choosing instead to send their ewaste to landfills.
The Product Stewardship scheme has proposed new legislation which would pass the cost of recycling back to the manufacturer, which would hopefully see an increase of consumers having their electronic waste recycled. Whilst the government have endorsed this scheme and have announced that they hope it will be in place by 2011, there has been little development in putting the plan to action.
States in Canada have already adopted a similar product stewardship scheme and legislation is in place in Japan, the European Union and South Korea  for manufacturers to recycle 75% of their electronics. The government have already agreed to the Product Stewardship scheme in Australia, but they just need more pressure from manufacturers and consumers to enforce the framework which will, eventually, go a long way towards combating Australia's electronic waste problem.
Why wait? Have your electronic waste collected and recycled today.
1800Ewaste is Australia's leading electronic waste collection and recycling service, and have been collecting ewaste from both residential and commercial properties for over 4 years. In that time we've recycled 310 tonnes of electronic waste and we aim to collect 95-98% of all electronics collected from landfill.
All of the ewaste collected is recycled within Australia and we only ever use ISO14001 approved refineries so you can be assured that your ewaste is properly and safely recycled in an environmentally sound manner. Call us today on 1800 392 783 and one of our friendly customer service team will be happy to give you an obligation free quote and arrange a collection time that suits you. We're passionate about electronic waste recycling, so spread the word.