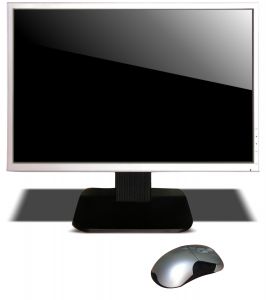 At 1800Ewaste we have always stressed the impact of technological advances and how it's sent computers, telephones and multitudes of other electronics hurtling towards the dump faster than it takes to load a website. Businesses and offices across every industry are feeling the effects of this more than ever before.
What happens at your office when a computer dies, or a mobile phone needs to be replaced? How about when you have your telephone network updated, or the fridge in the staff room breaks? We're betting there's a room in your office where obsolete electronics are sent to hang out when they stop working; after all, they're no use to anyone anymore, but you can't just throw them out. Even if you wanted to take them to the dump, there's all that private information and confidential data on hard-drives that, in the wrong hands, could seriously damage your company, its clients or your employees.
You're lucky 1800Ewaste is at hand to help you with your office ewaste removal needs, and here's why….
Data destruction – keep your confidential information confidential with office ewaste clear outs.
In a world where identity theft and credit card fraud are rife, destroying receipts and keeping passwords secret is more important than ever. It's not just your internet security you need to worry about either, hackers can find out information from discarded computers easily.
1800Ewaste helps out a lot of companies that are worried about their client or company data getting into the wrong hands; from pharmaceutical companies to banks, we guarantee our customers that their data will be securely and effectively destroyed along with their computers.
When you recycle your hard drive or external memories with us, we make sure that they're stripped apart by hand before being recycled so that there is no danger of your data ever being recovered. We can even provide a Certificate of Recycling so that you can assure clients and employees that their data is being responsibly recycled and destroyed.
Watch out for your company carbon footprint – lead the way with office electronic waste recycling.
These days it's becoming more and more important to prove that your company is considering their carbon footprint, so whether it's turning off the lights in the office every night or recycling your waste, your company can utilise their environmental awareness to boost their company profile. Potential employees and future investors are always interested when companies are actively helping to protect the environment, so using 1800Ewaste could potentially be good for business.
And, what's more, with 1800Ewaste, we recycle 95-98% of all electronic waste we collect at ISO140001 approved refineries within Australia, so you can rest assured that you're responsible disposing of your obsolete electronic waste.
Less fuss, less ewaste…more time to spend on doing what you do best…business.
So, if that wasn't enough to convince you that your office electronic waste clear out would be easier with 1800Ewaste, then perhaps our hassle free bookings and excellent customer service standards will twist your arm. All it takes is one simple phone call to 1800 392 783 (free toll) or pop an email through to mail@ewaste.com.au and one of our customer service team will provide you with an immediate, obligation free quote. Then all that's left to do is organise a collection time that is suitable for you and, because we aim to please, this can even be done pre-9am so that we don't get in the way of your employees.
Our professionally presented and polite ewaste collection experts will then load up their van with your ewaste and take it away with them there and then. There's no need for you to lift a finger and your ewaste problem can be fixed in the blink of an eye.
So if your server room or storage cupboard is starting to over flow, call 1800Ewaste today on 1800 392 783, and see how we can help make your office clear out that little bit easier.