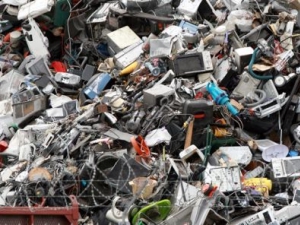 These days, people have easier access to get newer and updated models of electrical goods. Manufacturers and retailers have made it sure that their products are more relevant, packed with more features and more affordably priced in order to gain a higher sales number and a wider market reach.
However, buying a new electrical item also means discarding the old model. Most consumers don't know what they should do with their old items. While deciding on what to do with the items, these electrical goods would use up a lot of space in our homes. Over time, these items can easily pile up if we fail to have a good plan on how we can properly dispose them. It is important to note that an improper disposal of electrical items should be avoided because of their harmful content which can affect the environment.
How Retailers Can Help
Retailers have the responsibility to keep their consumers well-informed when it comes to disposing their old electrical and electronic equipment. Some of their obligations as far as disposing electrical goods is concerned include:
Providing customers a free in-store take back when they are buying new electrical equipment
Making it sure that rubbish electrical goods are stored and taken to an appropriate and recognized collection facility
Making it sure that electrical equipment buyers are aware that they can take advantage of the store's take-back options
Registering themselves as producer of WEEE (Waste Electrical Equipment)
Safe Disposal of Electrical Goods
When disposing your old and broken electrical goods, the safest and the most responsible way to do it is by recycling. These items are composed of a huge variety of materials with the majority of such materials capable for reuse. One example is iron which has enough steel content for producing up to 13 steel cans.
Recycling also allows you to do your share in helping the environment. When you recycle, you help in preventing waste from entering landfills which can cause hazardous contamination to the soil and water.
Identifying recyclable items
If you're unsure that your old and broken electrical item is recyclable, you can try doing a simple assessment using the following questions.
Does your item use batteries?
Does your item have an electrical plug?
Does your item use a charger?
Does your item bear the WEEE wheelie bin logo?
If you answer "yes" to any of these questions, then your old electrical item can indeed be recycled.
The following electrical goods are recyclable:
Audio and audio-visual equipment (game consoles, DVDs, TVs, stereos, mp3s)
Tools (sewing machines, lawnmowers, saws, drills)
IT and communication equipment (mobile phones, printers, fax machines, laptops, PCs)
Household items (vacuum cleaners, kettles, toasters, irons, washing machines, dishwashers, microwaves, freezers and fridges)
Call For An Electrical Goods Disposal Service
Our team at 1800ewaste provides fast, reliable and professional disposal services for your old and unwanted electrical items. Upon collection, we shall deliver the items to accredited recycling locations where we make sure that 95 to 98 percent (weight) of the item is recycled.
Just dial 1800 392 783 to speak to our friendly customer service team. You can also use our online form at the site and provide details such as your name and contact number so we will know how to reach you.